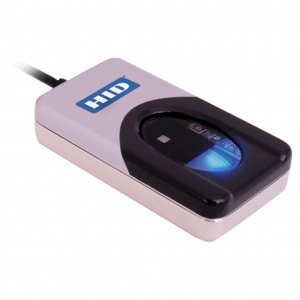 HID DigitalPersona U ARE U 4500 Fingerprint Reader
The HID DigitalPersona U ARE U 4500 fingerprint reader is a USB peripheral perfect for individual desk top users, as well as multiple users in shared environments. Its compact design conserves desk space in enterprises, and its professional, modern appearance looks elegant in point-of-sale environments. Model: 88003-001-S03, new PN 88003-001-S04
Blue LED
Soft, cool blue glow fits into any environment. Provides a pleasing presence; doesn't compete in low light environments, such as restaurants, or conflict with alarm condition colors, such as in health care.
Small form factor
Conserves valuable desk space.
Rugged construction
High-quality metal casing weighted to resist unintentional movement.
Special undercoating
Stays where you put it because of a special undercoating.
Rotation invariant
Touch it from any direction, it still provides a high quality image and matching performance, perfect for shared environments.
Excellent image quality
High-quality optics ensure best image every time.
Works well with dry, moist, or rough fingerprints
Reliable performance over the widest population of users. Reads even the most difficult fingerprints.
Recommended Articles
QR code
Scan this QR code and see this product on your Smartphone with our Aptika Mobile App.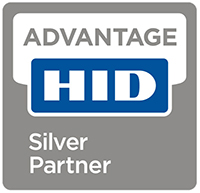 Is this product right for you?
Ask our experts! (800) 943-2341