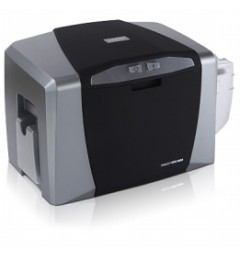 Fargo DTC1000 Single-Sided printer - USB
The DTC1000 provides an ideal card printing solution for small businesses, schools, and local governments that need a simple, reliable, and affordable means of printing and encoding photo ID cards.
DTC1000 Key Features
Compact design for maximum flexibility
Supply replacement - Easy cartridge loading
Color-changing status buttons
Emedded Badging application
Rewrite capable
USB or optional Ethernet connectivity
Input hopper holds 100 plastic cards
Optional Dual-side printing
Optional magnetic stripe, 125 kHz, 13.56 MHz, and contact chip encoding
The DTC1000 is a plastic card printer that provides all the security of HID with all the reliability of Fargo printers for sharp, professional looking, high-quality ID cards and photo ID badges - easy and quick.
We designed our Direct-to-Card printer line to become the new go-to standard for ID card printers.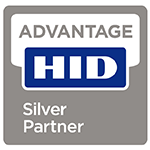 Is this product right for you?
Ask our experts! (800) 943-2341