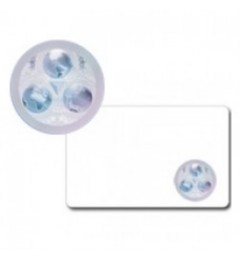 Fargo Standard HoloMark Seal - 250 count per roll
Fargo Standard HoloMark Seal - 250 count per roll
FARGO Visual Security Solutions incorporate a wide range of affordable and customizable security features in blank white cards. Visual Security Solutions cost less and have a shorter production lead time than custom holographic overlaminates. VeriMark and HoloMark Cards are a viable option for any organization seeking to enhance the security and improve the appearance of its ID badges.
Peel & Stick Standard HoloMark Seal
250 count per roll
Compatible with all ID cards
QR code
Scan this QR code and see this product on your Smartphone with our Aptika Mobile App.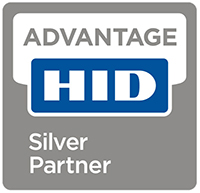 Is this product right for you?
Ask our experts! (800) 943-2341