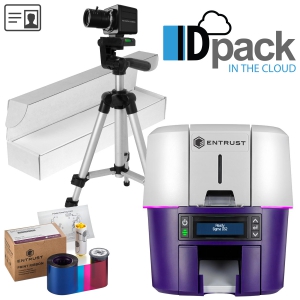 KIT 6 - Entrust Sigma DS2 | Single-Sided
This Entrust Sigma DS2 Single-Sided Photo ID bundle is easy for a PC to integrate, use, and manage. Consisting of a plastic card printer, IDpack in the Cloud software, a Photo ID Camera with Zoom, a Tripod, and a pack of consumables (1 color ribbon and 500 blank plastic cards).
The Entrust Sigman DS2 is the next-generation single-sided printer with USB & Ethernet. As the world leader and innovator in identity issuance, we're reimagining the ID solutions industry by providing an issuance system specifically designed for today's environments, which gives you the ability to issue the most secure identities in the world easily.
Easy to use
Print full color ID cards
Compact and light
36 Months warranty on printer
High quality 300 dpi printing
This kit includes:
1 Entrust Sigma DS2 - Simplex - 125-Card Input Hopper - USB & Ethernet (# 525301-001)
1 Entrust Sigma 5 Panel Color Ribbon - YMCKT - 500 prints (# 525100-004)
500 blank plastic cards (White) - 0.030" (#8030-WHP-NM)
1 IDpack in the Cloud - Business Plan (1-year subscription)
1 FHD Photo ID Camera with Optical Zoom (# APT-FHDUSB01VF)
1 Tripod (# TNX-25)
Recommended Products
Warrior Versatile 3-in-1 Slot Punch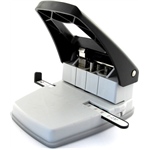 $62.50
$63.00
You save 0.79%
Blank PVC Cards White - CR80 - 30 Mil - 500 cards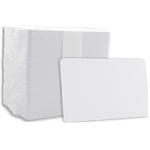 $39.00
$40.00
You save 2.5%
QR code
Scan this QR code and see this product on your Smartphone with our Aptika Mobile App.
Is this product right for you?
Ask our experts! (800) 943-2341