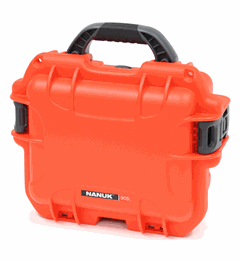 Nanuk Case 905 - 6 Different Colors Available
Nanuk Cases 905 - Professional Waterproof case.Design sets this case apart.Finally, a waterproof case that looks as great as it performs.
NANUK cases are designed to protect the most sensitive equipment in the harshest environments.
Whether transporting your gear through the unforgiving Amazon jungle or across the planet's most punishing terrain, every detail of NANUK has been refined and perfected to offer the utmost in protection and performance. From our high-impact NK-7 resin to our PowerClaw latches, NANUK has been engineered and manufactured to stringent military specifications to surpass the needs of the most demanding users. These virtually indestructible, lightweight, watertight cases offer the ultimate grade of protection in a variety of sizes, configurations and colors.
Waterproof
Impact Resistant NK-7 Resin
Lifetime Guarantee
Powerclaw Latching System
Soft Grip Foldable Handle
Integrated Lid Stay
100% Stainless Steel Hardware
Padlockable
Integrated Bezel System
Stackable
Exterior Dimensions
L12.5" x W10.1" x H6.0"
L315mm x W255mm x H150mm

Interior Dimensions
L9.4" x W7.4" x H5.5"
L240mm x W185mm x H135mm
Weight (empty)
3.3lbs | 1.5 kg
Lid Depth
1.4" | 35mm
Base Depth
4.1" | 100mm
Recommended Products
Topaz SignatureGem LCD 1x5 - USB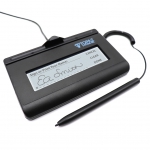 $319.00
$365.00
You save 12.6%
Recommended Articles
Nanuk Plastic Cases Now Available at Aptika
Nanuk protective cases are now available on Aptika's online store. Manufactured by Plasticase in Canada, these hard shell carrying cases provide great protection when storing and carrying industrial, commercial and professional goods.
QR code
Scan this QR code and see this product on your Smartphone with our Aptika Mobile App.
Is this product right for you?
Ask our experts! (800) 943-2341