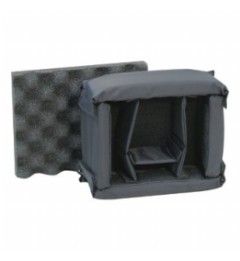 Nanuk Case - Padded Divider for the 905
Padded Divider for 905 Nanuk Case
If you require compartmentalized protective organization of your components or equipment, our padded dividers are the right choice.
Easily tailored to your needs with repositionable hook and loop fasteners, our padded dividers are designed to easily organize and protect your equipment.
Recommended Products
Nanuk Case 905 - 6 Different Colors Available

$64.95
$80.00
You save 18.81%
Nanuk Case - Foam inserts part for the 905

$18.00
$20.00
You save 10%
QR code
Scan this QR code and see this product on your Smartphone with our Aptika Mobile App.
Is this product right for you?
Ask our experts! (800) 943-2341