How to calibrate your Topaz LCD Signature Pad
Every now and then you have to calibrate your Topaz Signature pad to make sure that the pencil is synced with the tablet. If you notice that the signature is offset from the screen, just calibrate the pad. If the problem persists you can contact your reseller or the support department at Topaz Systems.
This calibration step works with any LCD Signature Pad from Topaz Systems. In the example below, we used a SigLite LCD 1x5 – USB (T-L460-HSB-R).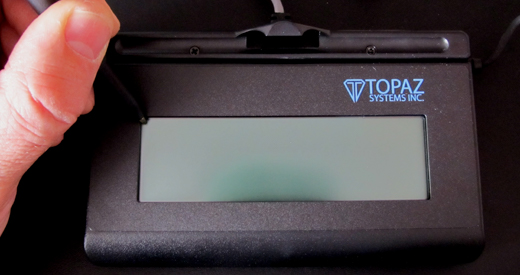 First, make sure your Signature Pad is unplugged from your computer. To initiate calibration from the pad, you have to place the pen in the upper left corner of the LCD screen and hold that position. Now plug the USB cable into the computer and calibration will start.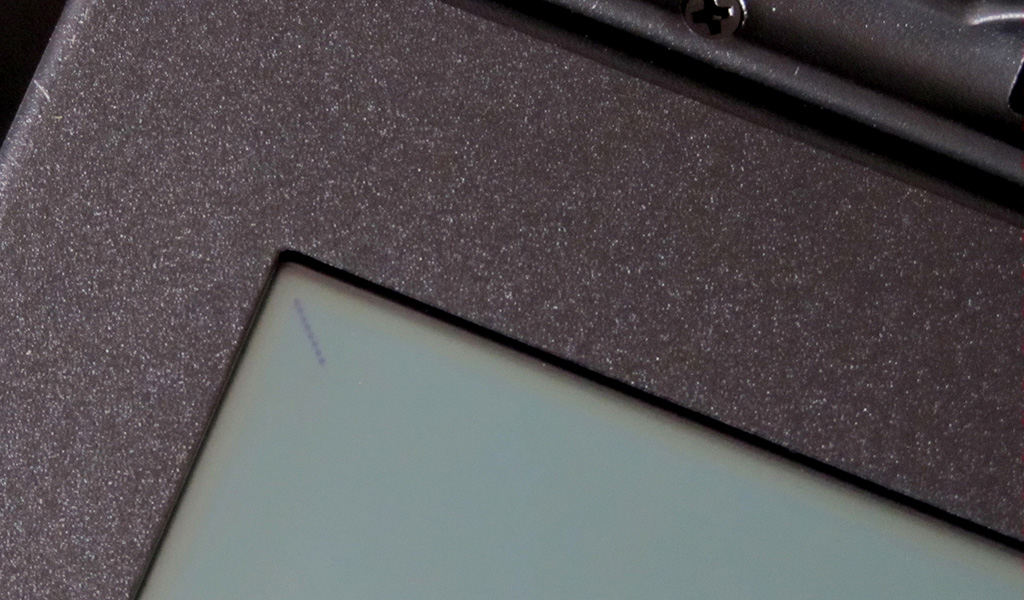 To confirm calibration, you should see a small line of dots in the upper left corner of the LCD pad. Now while holding the pen at a natural writing angle, press the tip on the uppermost dot and hold it there.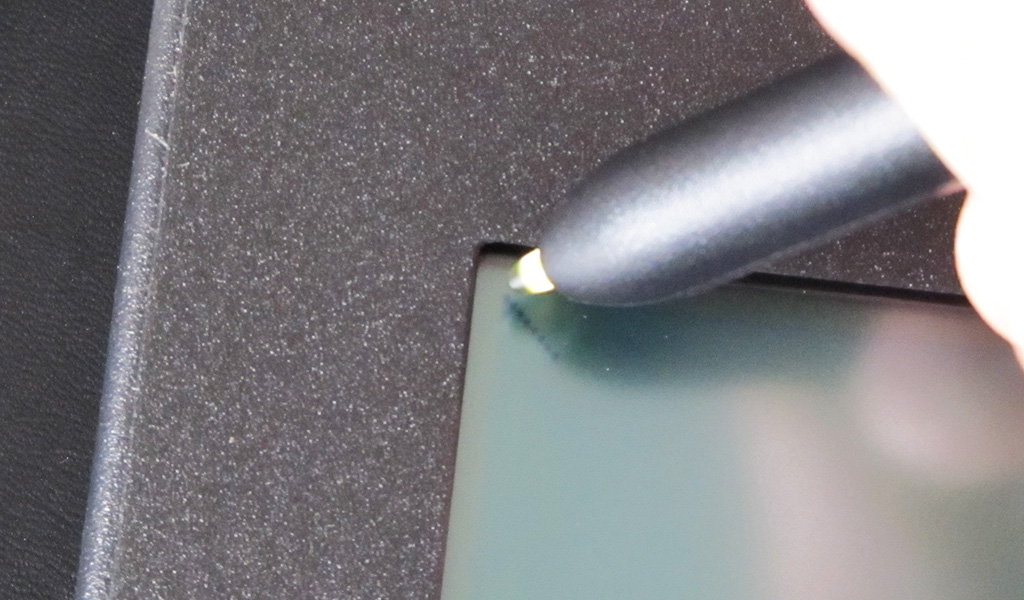 The line will disappear from the upper left corner and reappear in the lower right corner. Now press the tip on lower right dot and hold.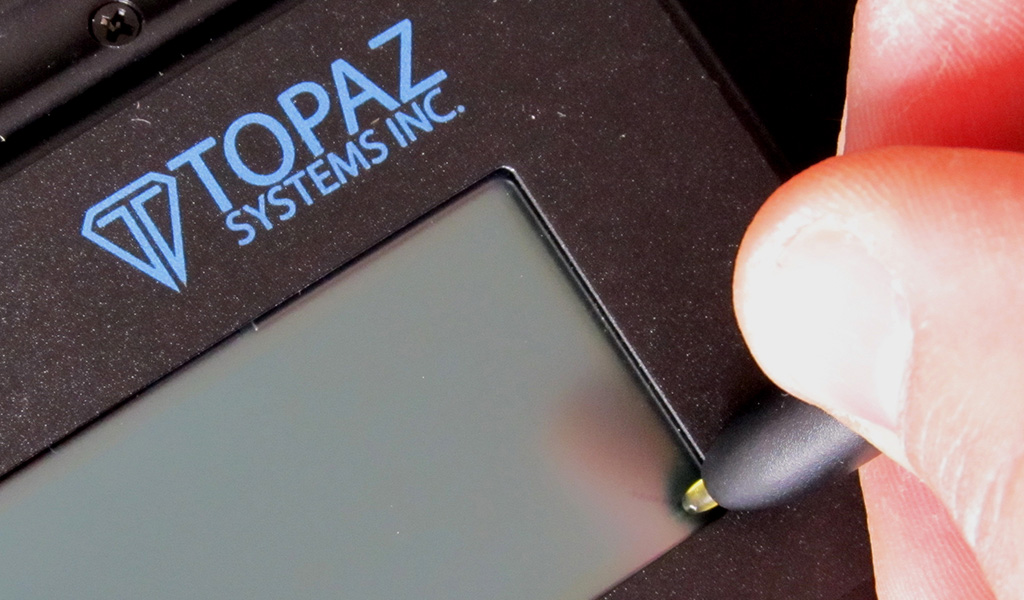 A gradient will cross the screen from top to bottom. Your Signature Pad is now calibrated and will show any markings made with the pen. If performance is not acceptable, follow the instructions to re-calibrate.
Since SignatureGem uses active electromagnetic technology, you should verify the battery in your pen. It might be the reason why the LCD screen doesn't seem to work. SigLite is not exposed to this problem since the pen is a passive stylus. If you are not sure what Signature Pad model you have, look under the pad, where you should see a sticker with the model number.
Tagged on: topaz systems,calibration,lcd pad,signature pad