IDpack 9.1.8 is now available!
New version of IDpack 9.1.8 by InnoTechnix for all editions is now available. Aptika is offering IDpack since it beginning in 2000.  We have tested the new version of IDpack and were very pleased by the new look of the interface.
The new version work perfectly with Windows 10!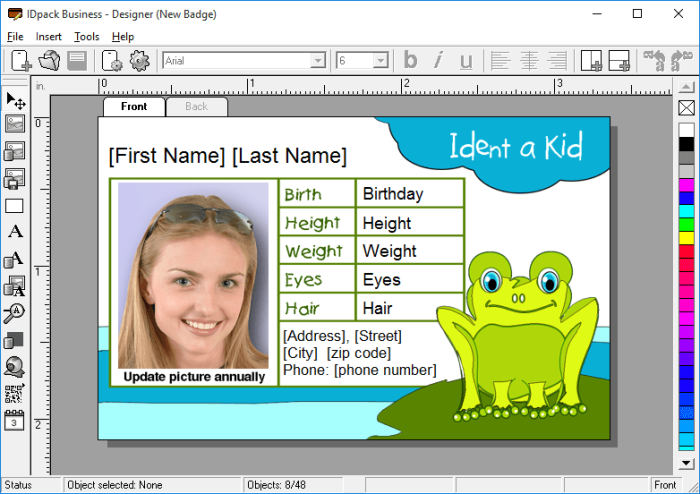 New feature added: SDK /CAPTUREPRINT, open a window to capture a picture and print card
New feature added: Support for High Resolution ID Card Printer
Support for Windows 10
Optimization
New installatation packaged
New feature added: Support for Scriptel ProScript Signature Pad
New feature added: Support for HC-100 Wristband Printer
More cleanup (removal) for the CamTracer
Fixed a bug in the French version for the Field Definition
Bugs fixed
Help Support link fixed
New installatation packaged
IDpack 9.1.8 support the Evolis Primacy new High Resolution ID card printing. You can print at 300 like any other ID card print, but with Evolis Primacy, you can also print at 600DPI and up to 1200DPI with monochrome ribbon.
The CAPTUREPRINT in the SDK is available only with IDpack Professional, and it allow you to open IDpack IDpack directly into the Information Tab and capture a picture, print the card and close IDpack. This is very useful to integrated IDpack in another application and need only to capture a picture and print the card.
You can download IDpack latest version on the IDpack website at: https://www.aptika.com/download/
Add IDpack to your shopping cart at: https://www.aptika.com/category/id-card-software-idpack/
Tagged on: idpack,new version,id card software