New Magicard 300 and Magicard 600 are now available at Aptika
Aptika announces state-of-the-art replacement for the best-selling Enduro3E and Rio Pro ID card printers.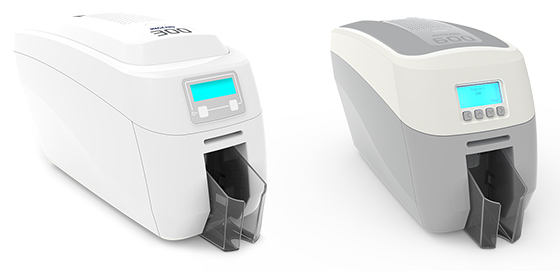 The 300 and the 600 are the latest addition to Magicard direct-to-card printer portfolio; developed in response to increasing worldwide demand for regulation of personal information including initiatives such as the European Union's GDPR requirement.
Unlike other ID card printing devices, the Magicard 300 and Magicard 600 have a digital shredding ™ capability: once information has been used for a print job, it is fragmented and dispersed, rendering it irrecoverable. "This is a great new feature that differentiate Magicard from it's competitors." said Martin Bourdages, Business Development Director of Aptika. The printer also receives push updates from scans against the National Vulnerabilities Database, ensuring that the system always conforms to the highest levels of security.
These features are in addition to existing anti-fraud technology available to all Magicard printers, including the pioneering HoloKote® feature, originally developed by Magicard, which allows for the application of a secure watermark to every ID card. Users can load up to 10 anti-fraud Custom HoloKotes® direct onto their printer giving them the ability to tailor their cards to reflect an organisation's logo, or another unique security design.
The Magicard 300 is printing at 300 x 300 dots per inch (dpi) at 160 cards per hour while the Magicard 600 is printing at 600 x 300 dpi (resin) at 190 cards per hour, allowing users to include easily readable small-point text on their ID cards. The Magicard 600 has a wide colour spectrum delivering more vibrant and colour-rich output, allowing for a truer representation of the subject which is essential for photographs on ID cards and accurate depiction of corporate logos and other images.



---

Our software IDpack Business with it's NanoText feature is fully integrated with the Magicard 600 to print small BLACK TEXT (K) on any plastic ID card that can only be read with a magnifying glass for additional security.
https://www.idpack.info/idpack-business/
---
The Magicard 600 has Wi-Fi connectivity as standard out of the box via a dongle which is supplied as part of the package. The printer is IEEE 802.11b/g/n compliant with connection of speeds up to 300Mbps and supports WPA and WPA2 encrypted connection (host dependent).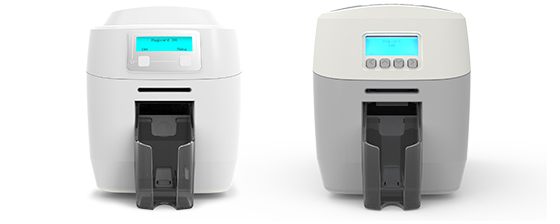 Smoother integration with existing network infrastructure "out of the box", minimising set-up time and requiring limited technical knowledge making it quick and easy to get the printer up and running.
The Magicard 300 and 600 are backed by a 3-year limited warranty which includes printhead cover and direct access to the global Magicard technical support team. A further one-year warranty is also available at time of purchase.
More information can be found at https://www.aptika.com/category/id-card-printer-magicard-printer/
Tagged on: magicard 300, magicard 600, digital shredding