A Special Thank You to our 1,000+ LinkedIn Followers
We are delighted to share that Aptika we have reached the milestone of 1,000+ followers on our
company's LinkedIn
page.
A huge thank you goes out to everyone who follows us, likes our posts and shares our content. We are so grateful for all the connections we have made so far and look forward to many more.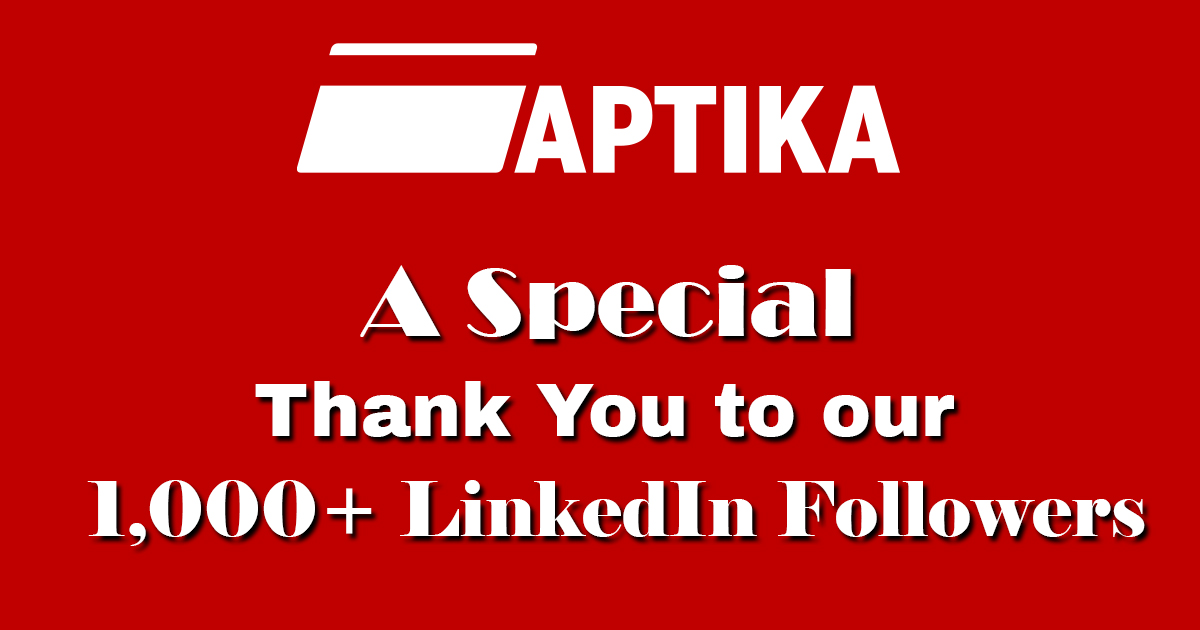 On behalf of the Aptika team, CEO & President Martin Bourdages wishes to thank all our 1,000+ followers for helping us reach this milestone on Aptika's LinkedIn Page.
Not one of them yet?
We'd love you to join our LinkedIn community! All you have to do is visit our page and then click the blue "+Follow" button.
5 Reasons to Follow Us on LinkedIn
Here are 5 benefits of following us on LinkedIn.
Be the first to find out about new services and solutions
Watch our How-to and Product videos
Stay informed about new products in the identification sector
Read our articles and learn new skills
Learn about our job offers (from software engineers to sales executives).
We could not have achieved this high status without our many Partners, including @Datalogic, @Evolis, @HID Fargo, @Magicard, @Team Nisca, @Zebra, @Topaz Systems and many more. Thank you for helping us reach 1,000+ by 'Following', 'Liking', 'Sharing' and 'Commenting' on our content, we appreciate your support and enjoy engaging with you.
Tagged on: 1000 followers,linkedin