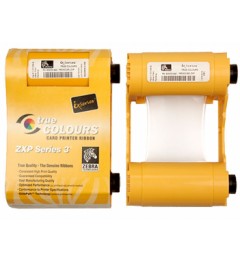 Zebra Color Ribbon YMCKO for ZXP Series 3 card printer
Zebra Color Ribbon YMCKO for ZXP Series 3 card printer - 200 prints
Zebra Color Ribbon YMCKO for ZXP Series 3 card printer - 200 prints
(Yellow, magenta, cyan, monochrome, overcoat) Yellow, magenta and cyan are the primary print colors for cards. The three colors are combined in varying degrees to make a full spectrum of colors.
The ZXP Series 3 printer is designed to work only with Zebra True Colours ix Series high-performance ribbons which are specially formulated for high print speed and high print quality.
Recommended Products
IDpack in the Cloud - Business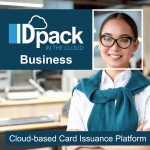 Blank Zebra Premium PVC ID Cards White - CR80 - 30 Mil - 500 cards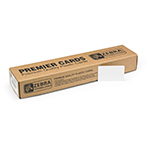 $35.00
$50.00
You save 30%
QR code
Scan this QR code and see this product on your Smartphone with our Aptika Mobile App.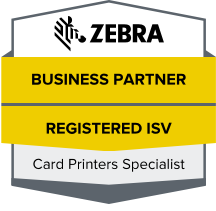 Is this product right for you?
Ask our experts! (800) 943-2341